Chloris Acrylic piano, elegant and futuristic, makes you attracted to it at the moment you see it. The wonder of the intricacies of a piano action can be glimpsed through the acrylic body of our transparent grand pianos.Some of our acrylic pianos incorporate LED lighting that refracts the light-casting rainbow into the room, creating dramatic and stunning effects that turn your space into a light-filled paradise full of charm and romance.
Chloris HG-168 is small enough to fit in many houses, hotels, etc. It possesses the sound of a much larger grand, thanks to its wide-tail design.
Color: Crystal like, transparent acrylic white finish
Color available: white, red, black, gold, etc. ; the color could be customized.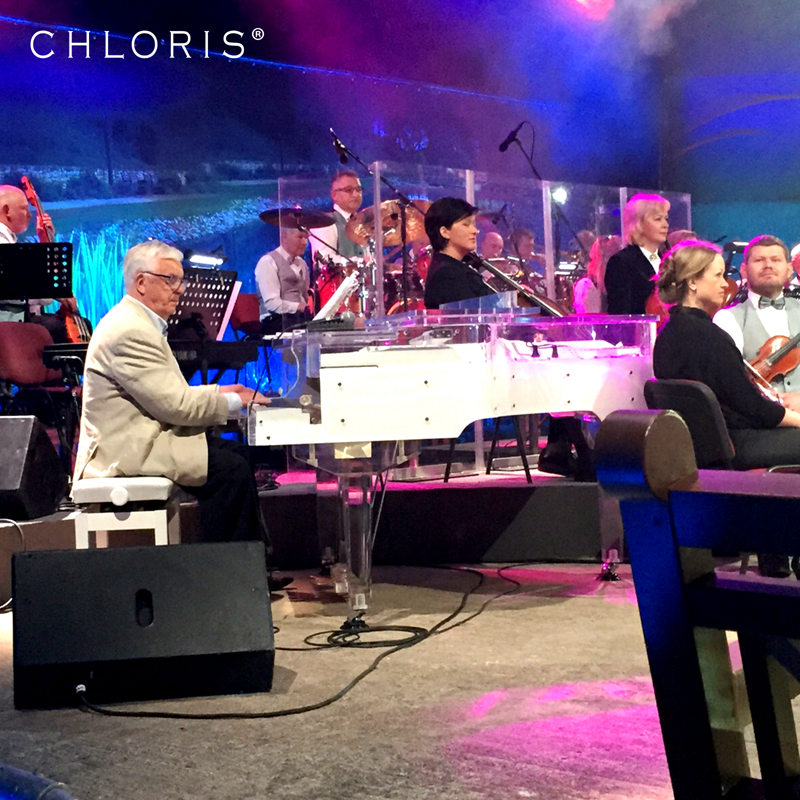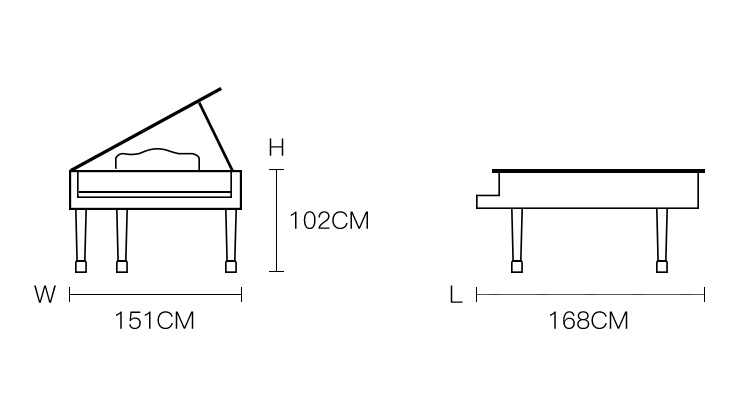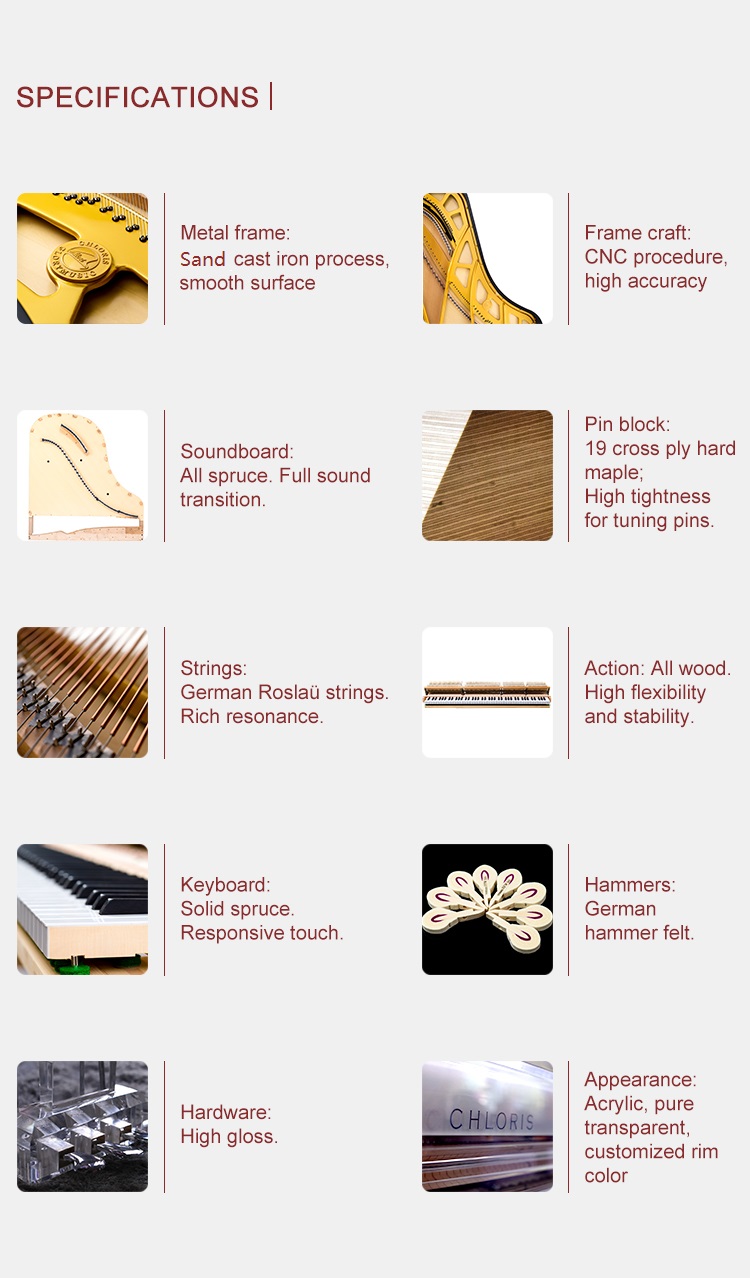 More details of Chloris HG-186 grand piano, pls click our facebook link:
https://www.facebook.com/shglorymusic/videos/2136133983268693/